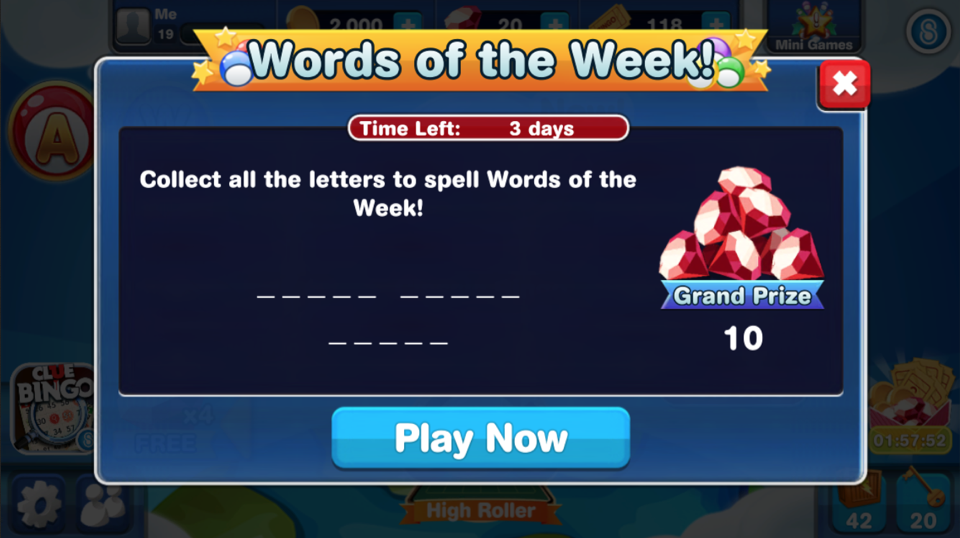 How to play:
The Words of the Week! is a limited time event where you need to collect letters to solve the mystery words! You can obtain letters from Chests that are acquired from completing Bingo rounds. These Chests only have a chance of giving you letters and are not guaranteed every time you open a Chest, so good luck!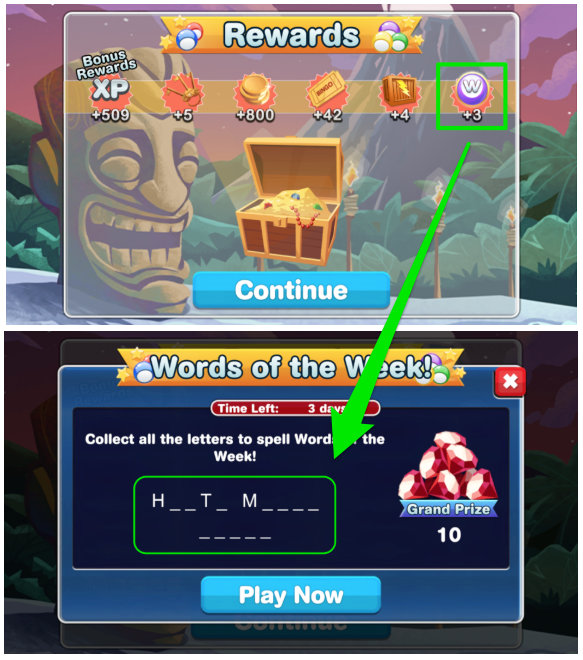 How long do I have to complete the Challenge?
While in the lobby or room selection screen, you can see the Words of the Week icon on the top left. Tap on it to see information on your current progress with your mystery word and how much time you have left to complete it. After you solve the Words of the Week, you'll be given a Gem prize!