The Basics:
Leaderboards are limited time events in the game. In the Leaderboard Event you play with like-level players to see who can gain the most amount of points in a limited amount of time by completing certain tasks! These tasks may have you Breed, Hatch, Evolve, Feed your animals, or simply harvest food from your Farm. The more points you earn, the higher your rank! The higher your Rank, the better the items are that you win!
Additionally, there are individual milestones you can reach for even more awesome items for your Island!

A Closer Look:
First you're going to need to locate the Menu of the Leaderboard Event. This can be found on the right hand side of your screen when on your Island when a Leaderboard Event is active.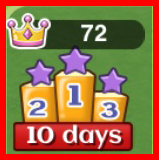 Once you get to the Leaderboard Event Menu, it'll take you to the first of five Tab
Rank

(Shows you your rank, and [6] Event Timer)

Milestones

(Individual prize milestones)

Prizes

(Prize guide for Rank placement)

Boosts

(Purchasable boosts to assist you with Ranking up)

Info

(Info tab for each specific Leaderboard Event)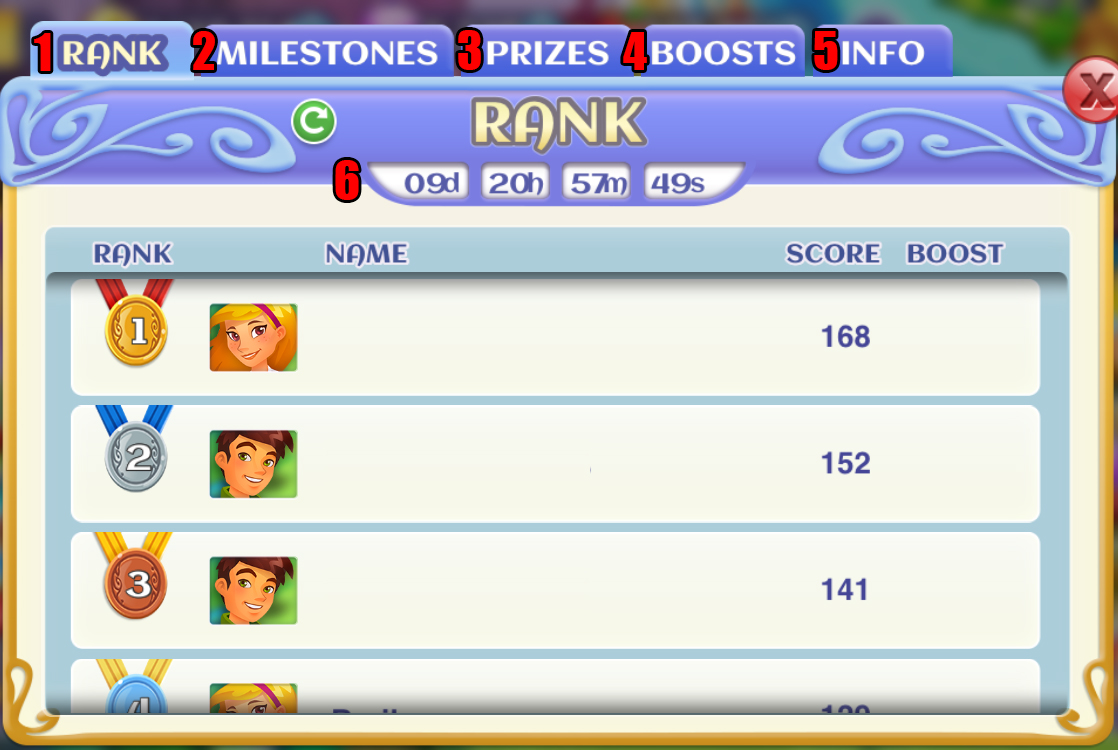 Milestones!
Here you will see the bonus prizes you can win by participating in the Leaderboard Event! The amount of Points needed and available prizes change with each Leaderboard Event.

Prizes!
In the Prizes tab, you will see the prizes you are competing for when participating in the Leaderboard Event. These change with each new Leaderboard Event, so be sure to check them out.
Boosts!
When purchased, the boost will increase the amount of Points earned for however long that boost lasts. Please note that only one Boost can be activated at a time.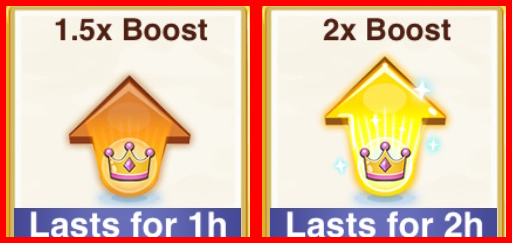 Info!
Info is the most important tab. In this tab you can find what tasks you need to complete to earn points, find out how many points you gain from each task completed, and the general FAQ section regarding the Leaderboard Events.

Still have questions? Please visit our Forums for more game information. Don't see what you're looking for? Feel free to create a new thread.