Mining is a fun feature that helps you obtain Realm Runes for expanding your Island! You'll can also receive various other items while mining to help your Island prosper!
The Basics!
There are a few things you need to do before you can start mining.
Make it to level 11!

Expand to the mine!

Obtain Explosives to enter the Mine!

You will be able to collect them at level 11

You can collect them from breeding animals

You can have a maximum of 15 Explosives saved up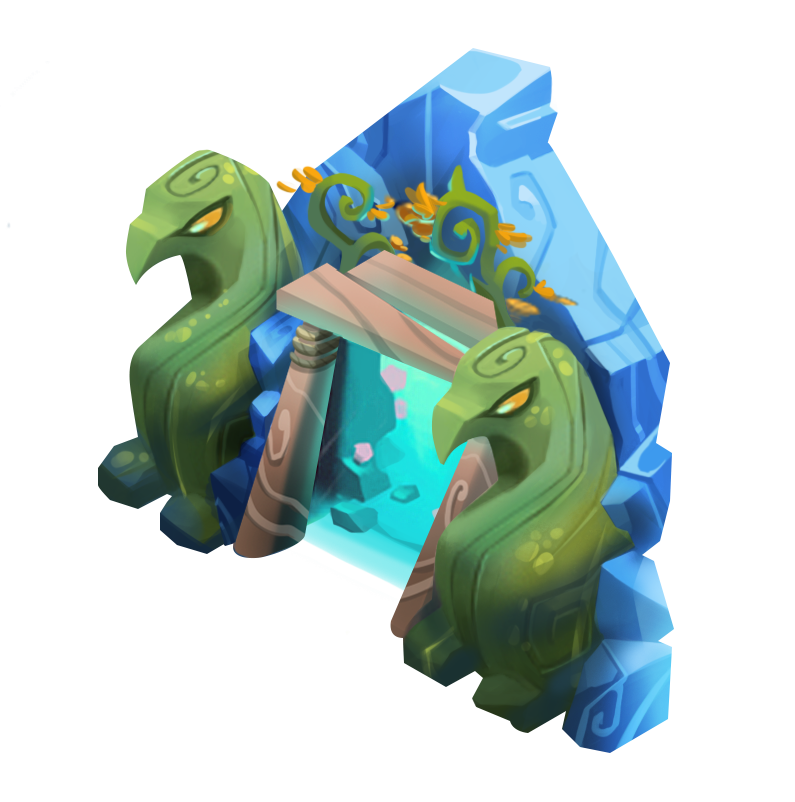 Mining is simple!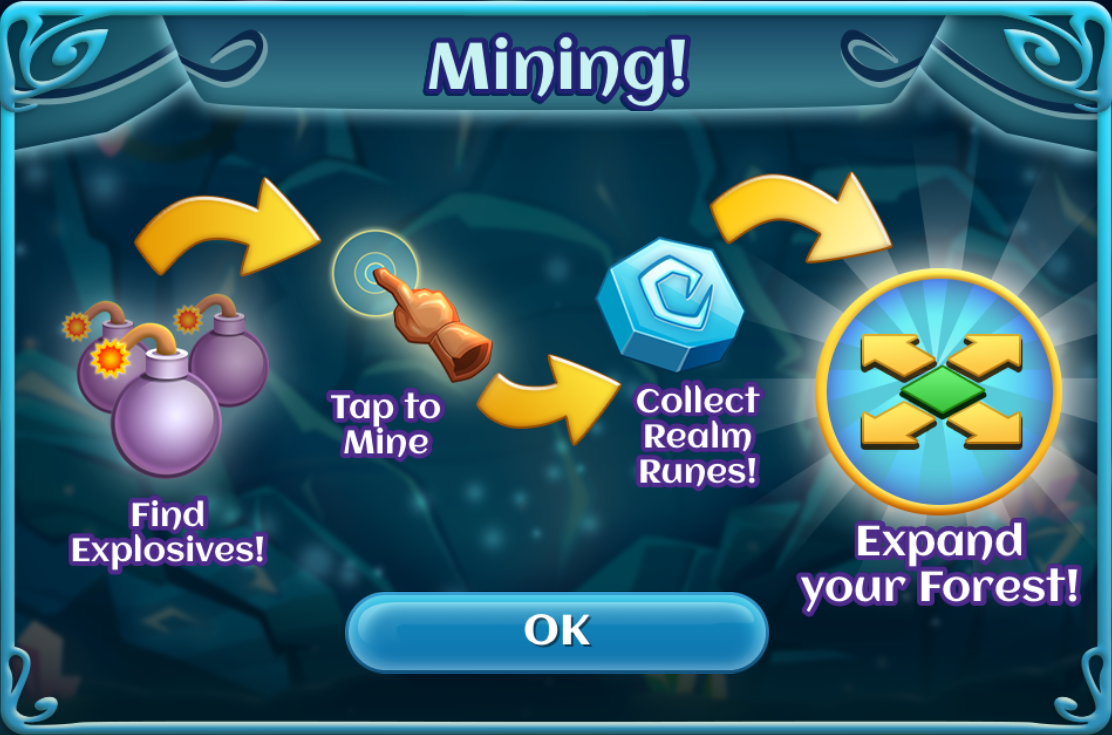 Enter the mine with your Explosives

Tap around the screen to search for Realm Runes, Food, and Coins!

You'll get 12 charges to locate as many items as possible

When a charge is used, you will get a notification on weather or not you are near an item

Too Far = 3 or more spaces away
Close = 2 spaces away
Very Close = 1 Space away

Receive your loot after you've used up all of your charges!
Use your Realm Runes to expand your forest!
Still have questions? Please visit our Forums for more game information. Don't see what you're looking for? Feel free to create a new thread.