Follow these steps to create or change your password:
Go to the MENU or Settings within the game
Tap on HELP/FAQ
Scroll down to the 'How to Access the Forum' section
Tap 'Create Password Here' or 'Change Password Here'
Change your password, make sure to note it down so you don't forget!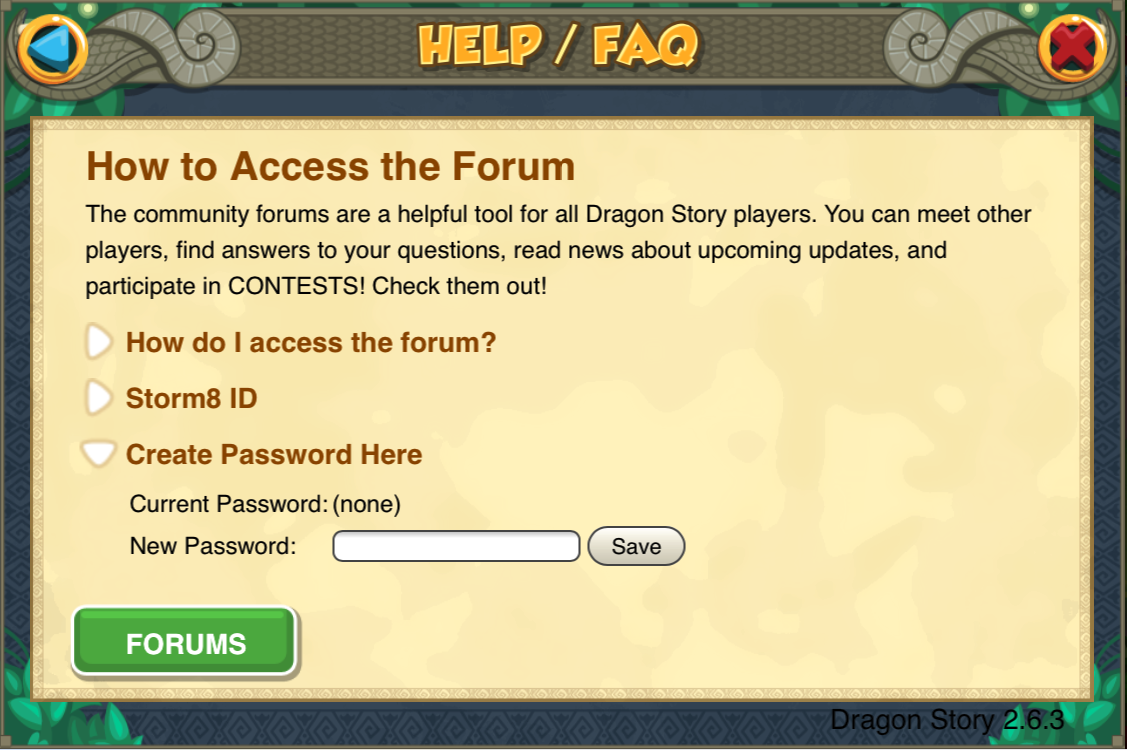 Once you have a password for your Storm8 ID, you can now use the Login Feature to log into this Storm8 ID on other devices.
If you want to change your password for an account you no longer have access to, please submit a request to recover your account so you can change it.