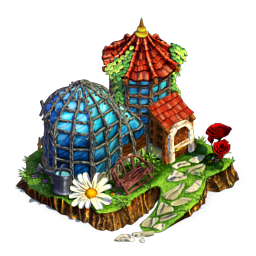 What is the Arboretum?
The Arboretum is a Crafting Building for fusing flowers into Super Flowers.
Unlocking the building:
Reach level 18 to get Goal 'Flower Fusion'
Completing the second part of the Goal 'Flower Fusion'
Inside the building, you'll see items you can obtain through fusing other item. Tap on the different items at the top to see what you need to fuse. Time it takes to finish fusing the items appear next to the 'Fuse' button.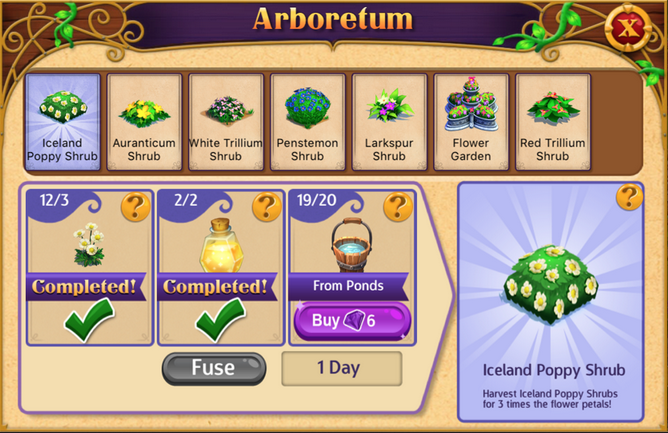 What happens to the items I'm using to Fuse the new item?
Items you gathered for the fusion will be consumed. If you change your mind and do not want the fusion to take your items, tap the 'x' when you see the 'Are you sure?' confirmation screen appear after tapping the 'Fuse' button. If you'd like to give away the items and start fusing, tap 'Proceed' and wait for your fusion to complete.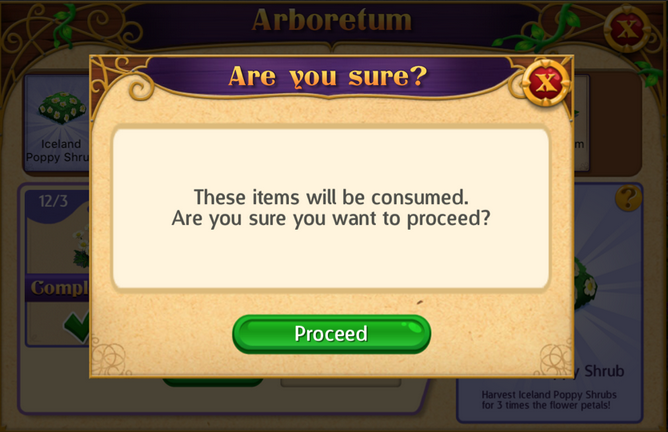 Why is the 'Fuse' button not working?
Until you have gathered all of the required items to start Fusing, the 'Fuse' button will remain greyed out and will not work as shown below:

Once you have all of the items required, the button turns green meaning you're ready to Fuse the items as shown below:
We recommend you visit the Arboretum thread in our Community Forums for more information!