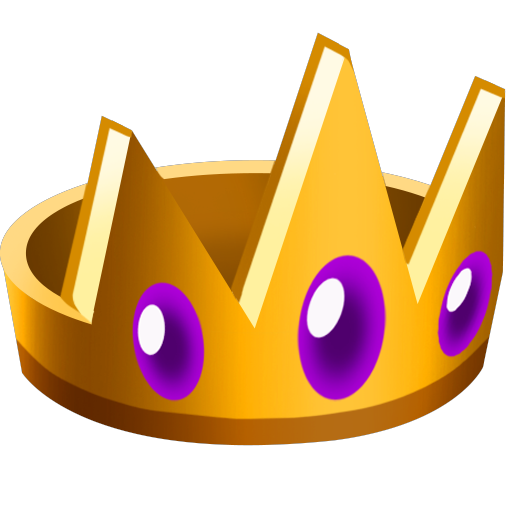 What is the Town Square?
Visit the Town Square to purchase new characters with Crowns (sometimes Gems). You can also store or place citizens in your Kingdom.
Access your Town Square:
Must be on game version 2.1+ on both iOS and Android
Access the Town Square through your Market screen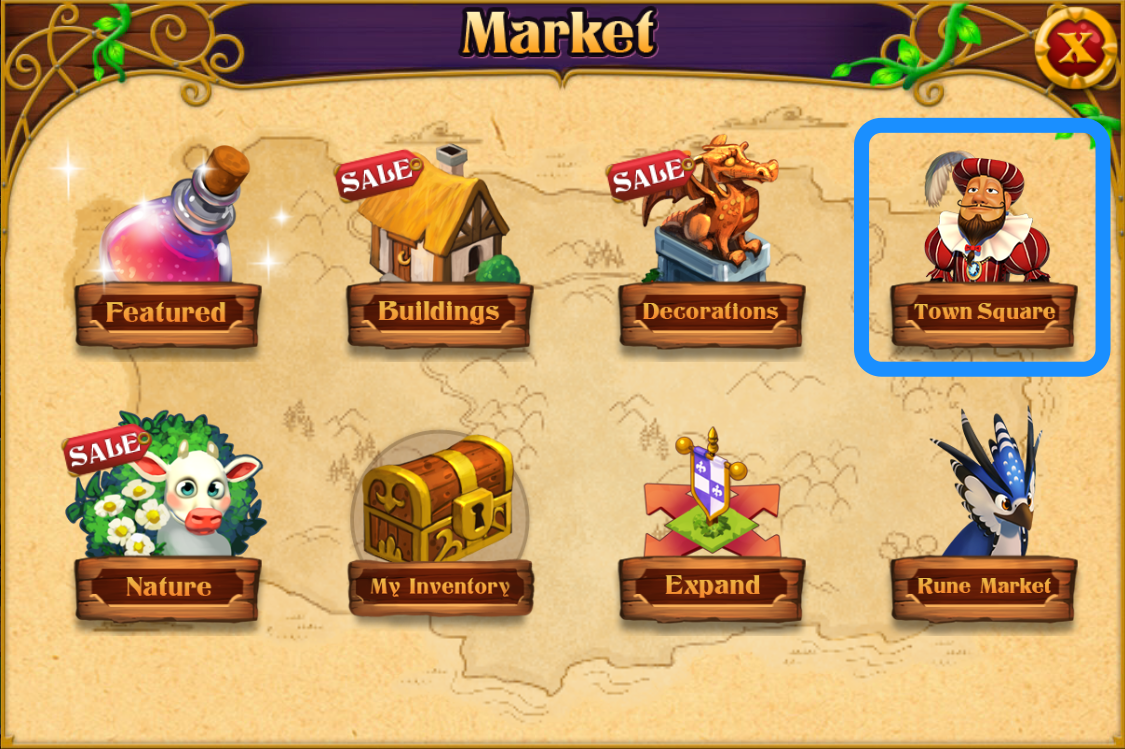 How do I earn Crowns and buy citizens?
Complete events that reward Crowns. Once you have enough Crowns, tap on the citizen you want to summon and tap the green 'Summon' button.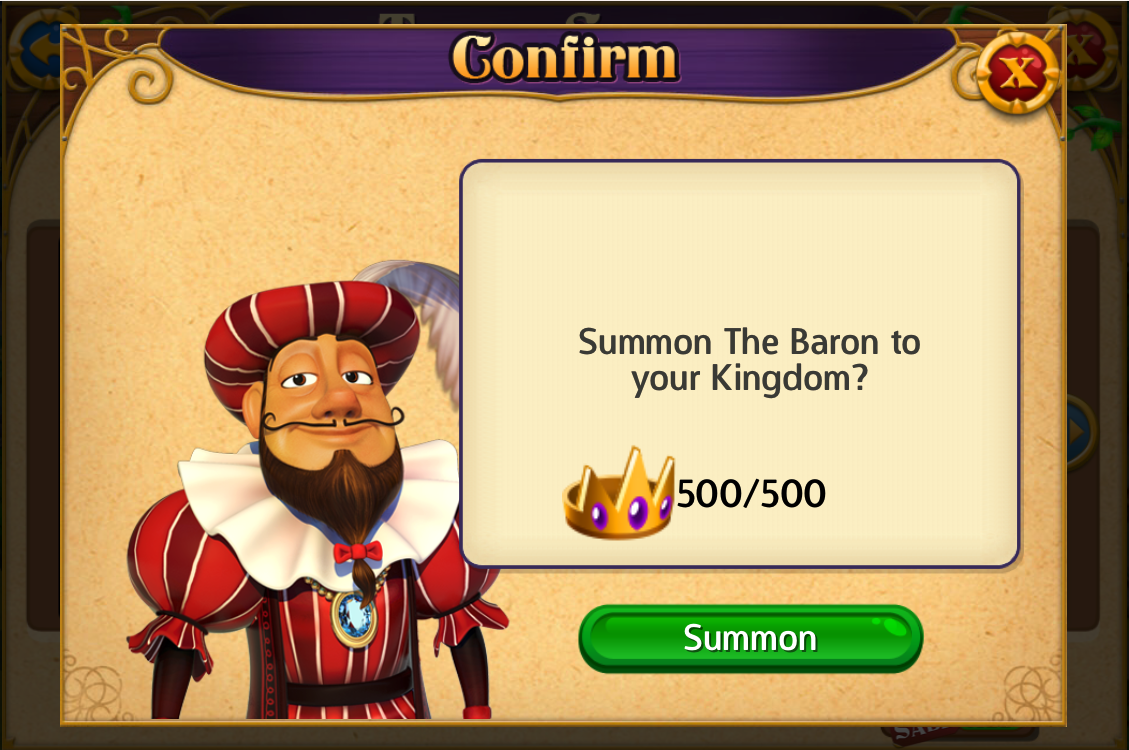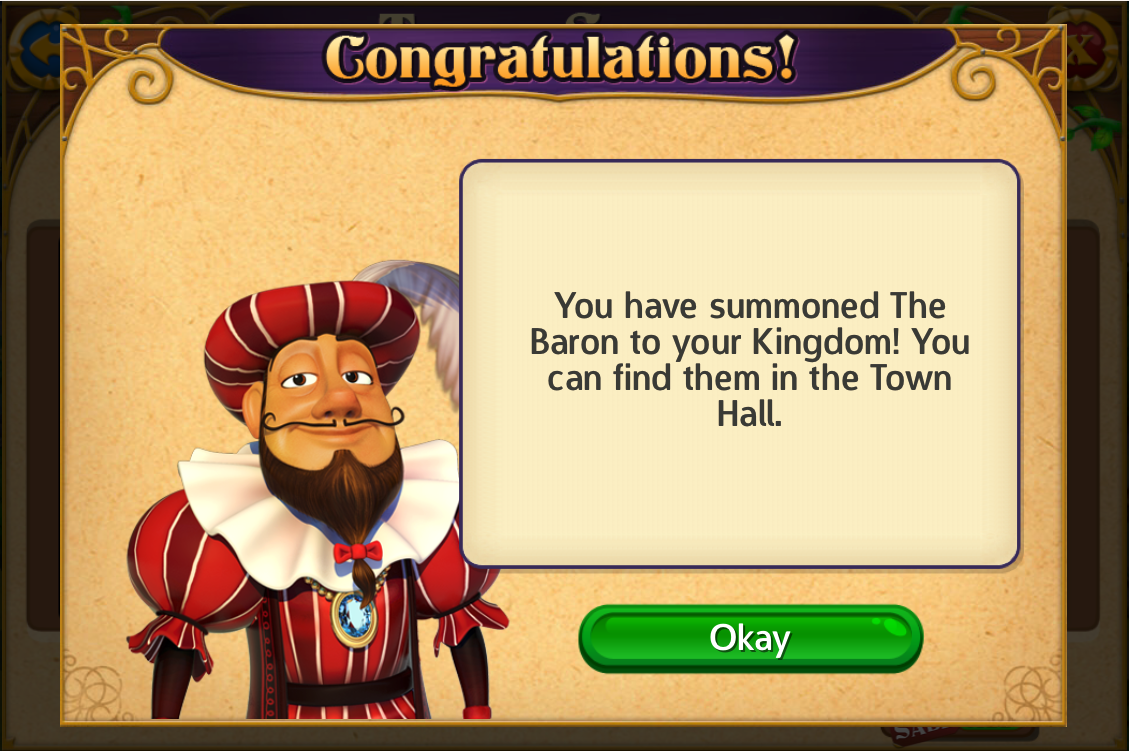 My citizen I bought is not walking in my Kingdom, where is it?
Go to the Town Hall tab within the Town Square to make sure the 'In Kingdom' box is checked. If it's not checked, it means your citizen is stored in the Town Hall and will not be walking around.
You can place up to 20 citizens in your Kingdom at the moment. Some citizens such as Tempus and the Witch Fearie below were from limited time events that are no longer available.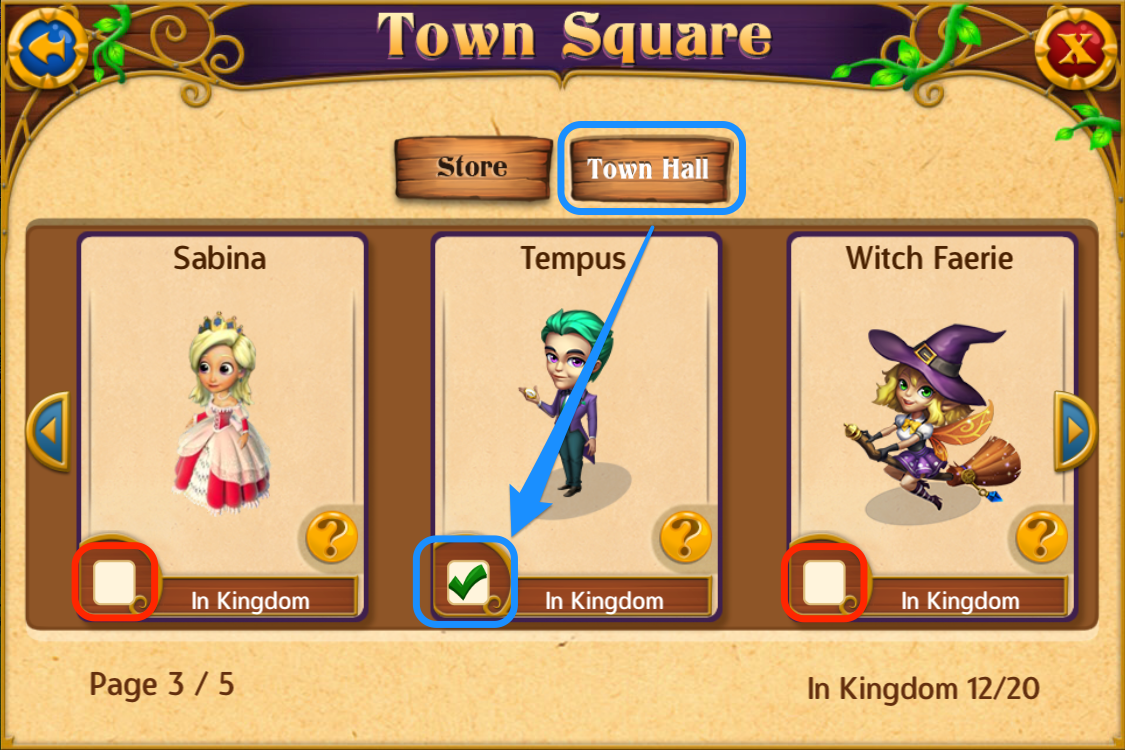 How do I see how many Crowns I currently have?
Crowns do not go to your regular Storage. Tap on a citizen still in the Store tab within the Town Square to see how many Crowns you currently have. Unfortunately, if you do not have any available citizens there is currently no way to check your Crown count, we're working on it though!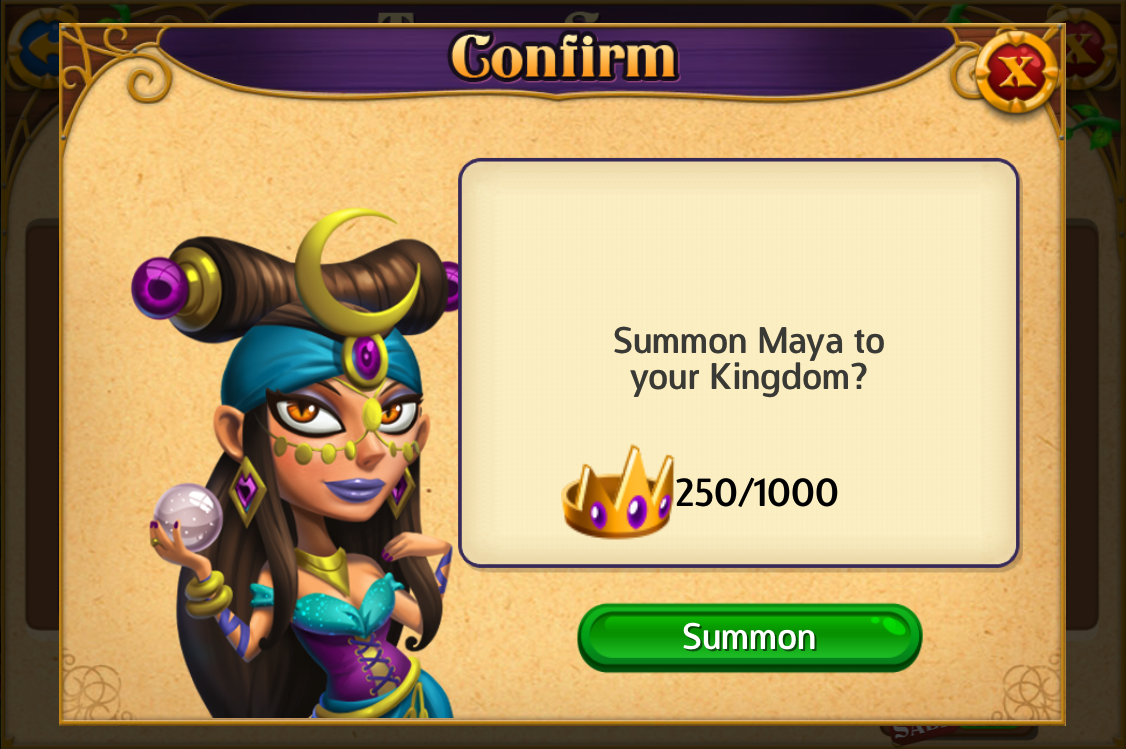 We recommend you visit the Town Square thread in our Community Forums for more information!