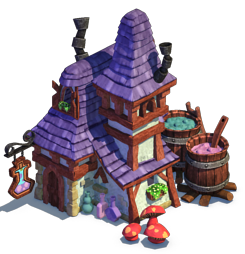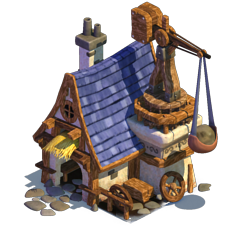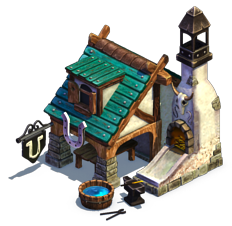 What are crafting buildings?
Use items required for craft within these buildings to make new items or unlock new items.

(Items

used to craft another item are removed from your storage.)
There are several different types of crafting buildings, you can see them by going to your Market > Buildings > Crafting.
Buildings and crafts may be locked by level or by specific Goals.
Obtaining items required for a craft:
Collect items required for the craft in the game for free.
Or buy items required using Gems through the craft itself. *The purple 'Buy' button shows you the cost per item required as shown below. Cost is not to purchase the remaining amount required.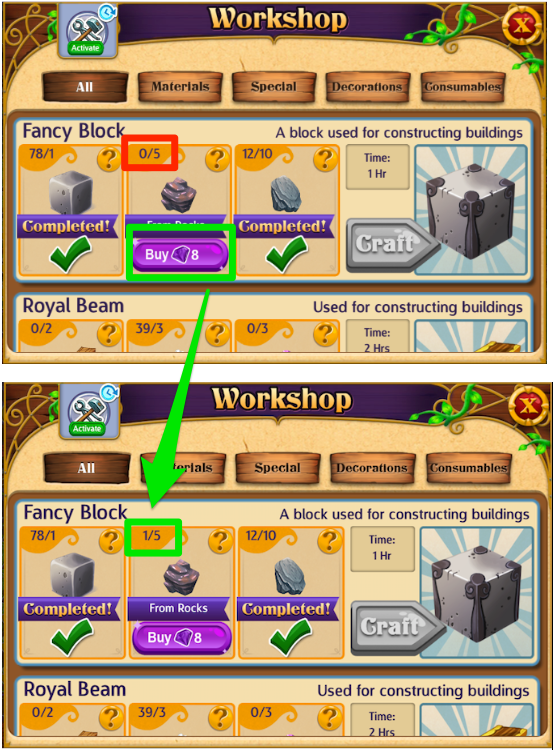 What happens after I finish crafting an item?
Most crafts automatically go into your storage after you collect it.
If you crafted an item you can place in your Kingdom, you'll see the option to Sell, Store, or Place it in your Kingdom.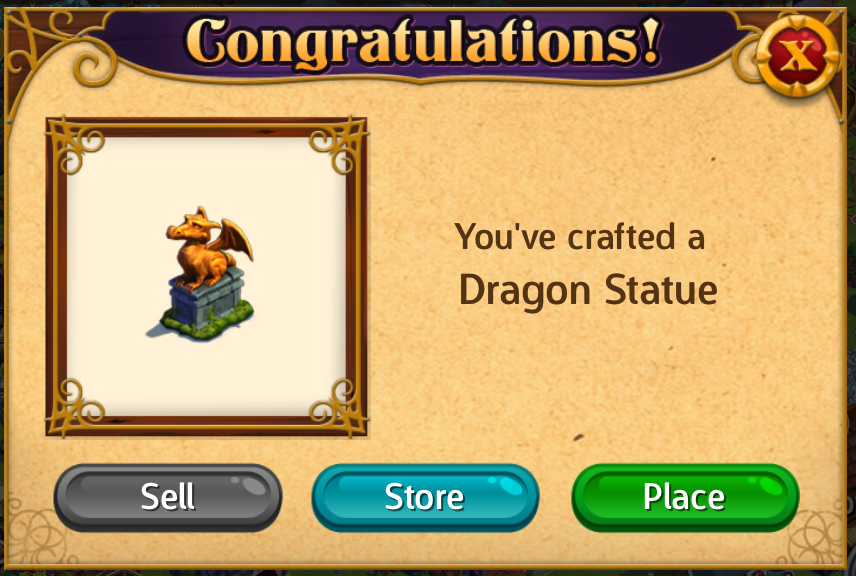 We recommend visiting the Building Guide thread in our Community Forums for more information on each crafting building such as how much they cost, how many you can have, and what you can craft in it.