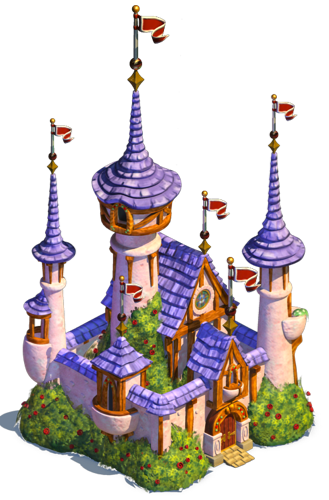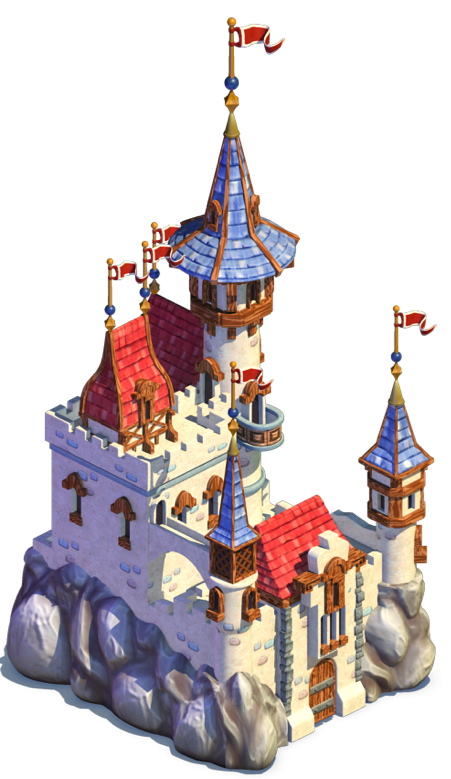 I have a King's Keep, how do I buy a Queen's Court too?
You can only have one of the other. If you want to buy the other one instead, sell the one you have (storing will not work) and both King's Keep and Queen's Court will become available in the Market again.
How do I get the Gothic version of the two buidings?
If you participated in and completed the Tales of a Crypt event in October 2017, you have the option to exchange your existing King's Keep/Queen's Court to the Gothic version. Again, you'll have to sell the one you own and the option to buy them will appear in the Market.

Why does it say I'm at my building limit when trying to buy the other one?
These are in the Royal Building category of buildings in the game, the limit of this building category is 50.
If you're on level 50 in the game (which is the max level) and you're seeing the error message below, you're somehow over the limit and you may not be able to buy the other building even after selling the one you have.
You'll have to sell a few more Royal Buildings until you can buy the King's Keep/Queen's Court. Check out this thread here from the Community Forums for more info.