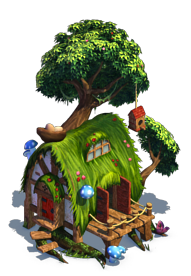 How do I unlock Ivy's Hut?
Reach level 12
Complete Goal Green Thumb
Ivy's Hut I got is missing, where is it?
Check the Market again in the Buildings page.
Check your Kingdom for this building in an unbuilt state.
We recommend you visit this post in our Community Forums to see which Goals you need to complete to unlock Ivy's Hut!